Mollie Gerver recently completed her PhD at LSE, and now teaches at Leeds University. Her research is in the ethics of refugee repatriation. Hers is the first post in a series on:
Ethics in Academic Events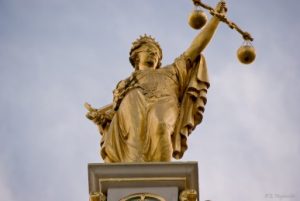 As theorists of justice and professional ethicists we are used to scrutinizing the practices of others. Is it not about time that we turned our analytical skills and discerning moral sensitivities on ourselves? Inspired by discussions at the closing of the workshop 'Global Justice and Global Health Ethics Exploring the Influence of Iris Marion Young', this series of posts seeks to examine our own actions and practices and explore the moral dilemmas of the academy.
At the age of sixteen Art Davis started to learn the double-bass. By the 1960s he was playing alongside Judy Garland and Louis Armstrong, but was consistently turned down by symphony orchestras. He suspected this was because he was black, so in 1969 he asked the New York Philharmonic to use a screen during auditions, hiding his identity from the selection panel. His request was denied, he sued the orchestra for discrimination, and lost the case, but had nonetheless set off a revolution: other orchestras began putting up screens for blind auditions, and within two decades began recruiting significantly more women and minorities.