On the outskirts of Amsterdam, there is a small village called Hogewey, notable because all of its 152 residents have severe or extreme dementia. Hogewey is a gated model village, complete with town square, post office, theatre, hair salon, café-restaurant and supermarket – as well as cameras monitoring residents around the clock, and well-trained staff working incognito, holding a myriad of occupations such as post-office clerks and supermarket cashiers. Every detail of this 'fake reality' has been meticulously designed to ensure that the residents can experience life as close to 'normal' as possible. Critics have drawn parallels with the deception depicted in the 1998 'social science fiction' film The Truman Show; but many Alzheimer's experts have praised the pioneering facility for being the first to adjust 'our' reality to allow those with dementia to be in a safe and comforting environment – one built around life rather than death.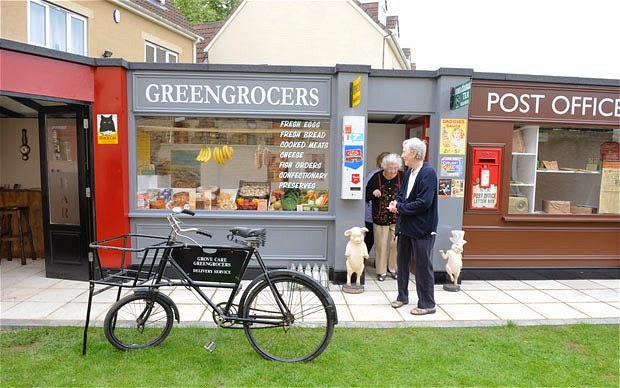 Taking inspiration from Hogewey, the Grove Care nursing home in Winterbourne, Bristol have developed 'Memory Lane'; a recreation of a 1950s high street, including a Post Office, pub, bus stop, phone box and shop windows full of memorabilia.
I'd like to briefly outline two sets of reasons for thinking we should move towards this model of care (all-day reminiscence therapy, or 'Truman Care' if you like), and to then briefly discuss what I assume to be the main problem facing this kind of move.