Verina Wild is a post-doctoral researcher at the Philosophy Department at Ludwig-Maximilians-University of Munich, and Senior Teaching and Research Associate at the Institute for Biomedical Ethics and History of Medicine at University of Zurich. Her research concerns questions of public health ethics, social and global justice in health and health of migrants. Hers is the second post in a series on:
Ethics in Academic Events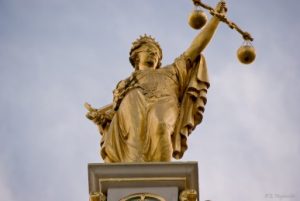 As theorists of justice and professional ethicists we are used to scrutinizing the practices of others. Is it not about time that we turned our analytical skills and discerning moral sensitivities on ourselves? Inspired by discussions at the closing of the workshop 'Global Justice and Global Health Ethics Exploring the Influence of Iris Marion Young', this series of posts seeks to examine our own actions and practices and explore the moral dilemmas of the academy.
'Us' versus 'Them'
Since the US election the internet has been awash with accusations. Apparently, 'we liberal intellectuals' should be ashamed of how blind we have become to real-life experiences or to any other school of thought. 'We' have been in "elegantly scented bubbles of privilege and prejudice" [1] in the metropolitan capitals of the world. 'We' looked down on 'them' (Trump supporters but also conservative academics) without respect, uttering endless calls for openness and diversity, but in reality not being open at all. 'If 'they' are against progressive ideals 'we' immediately call them misogynists and racists, instead of listening to 'their' thoughts in an open way. 'We' are the true haters of democracy, because what 'we' really want is the imposed (not democratically elected) rule of progressive, liberal thought. 'We' adopt the self-image as the only group who thinks rationally and reasonably. However, in doing so, 'we' have been intolerant and dogmatic: 'we' are the totalitarians.