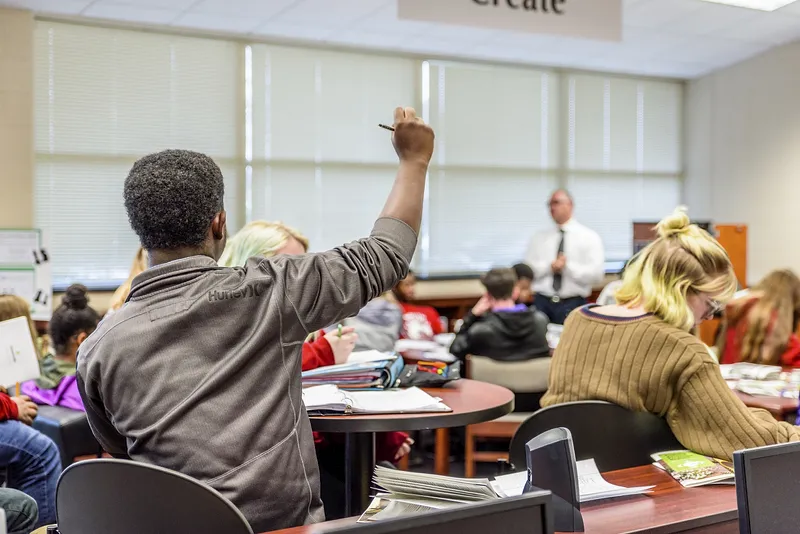 The way I like to put it is students in a philosophy classroom are regularly given answers without having the questions, and by having that experience first they have a bunch of questions they can then bring to the text.
Professor Stephen Bloch-Schulman, Chair of the Department of Philosophy at Elon University, has published extensively on teaching and learning, especially in relation to the practice of teaching philosophy. Like many philosophers, he wants students to critically evaluate their beliefs. However, his approach to actually getting students to do so can be considered unusual – as he does not think people generally are great at explaining what they believe. For our series on Teaching Philosophy, Justice Everywhere interviewed Bloch-Schulman about his teaching philosophy and practice.
(The interview has been lightly edited for length and clarity.)
Justice Everywhere (JE): So, what do you do that you think is interesting and worth sharing?
Stephen Bloch-Schulman (SBS): I'm quite taken with Eric Schwitzgebel's critique of intellectualism about belief – as he understands it, the intellectualist view is that we can know what our beliefs are by simply looking inside our own thinking, that we are transparent to ourselves.
I think the opposite is true, I think that we are very opaque to ourselves. I'm not really interested in merely asking my students what they believe and then critically examining what they say, because I don't actually think that that's what they believe. What I'm trying to do instead is find ways that students can reveal their beliefs to themselves and to me, rather than asking and assuming what they say accurately reflects their beliefs. I construct all sorts of experiences for them to have wherein they will reveal to themselves, and to me, what their beliefs are without them knowing that that is what they are doing.