This a guest post by Marius Ostrowski (Examination Fellow in Politics at All Souls College, University of Oxford). He is the author of the recently published book Left Unity: Manifesto for a Progressive Alliance.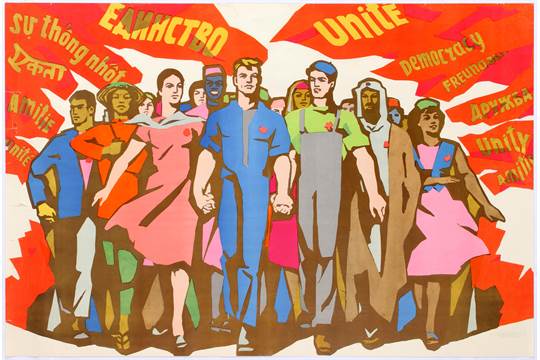 'Being on the left' can mean a variety of different things. Most commonly, it refers in a partisan sense to support for 'progressive' policies designed to bring about political, economic, or social equality. More generally, it is seen as synonymous with radicalism of opinion, and a greater willingness to reform rather than preserve the status quo. In a religious context especially, 'the left' is used to describe anti-dogmatic or anti-orthodox tendencies in favour of departing from inherited customs or scriptural interpretations. Sometimes it is identified with activism or protest in defence of specific groups in society: the working class, women, people of colour, national/religious minorities, LGBTQ*, or the disabled. Not all of these meanings of 'leftness' are compatible with one another. But despite the differences between them, one thing emerges very clearly: ideas such as 'leftness' and 'being on the left' play a central role in many areas of social life.
Where the concept of 'leftness' is not typically so much at home is in social philosophy. This is not to suggest that social philosophers themselves are hostile to the left or uninterested in left causes. Many are card-carrying activists and partisans of the left movement. Rather, the concept itself—like its relatives 'centre' and 'right'—is somewhat alien to social-philosophical analysis. In general, it is rare to hear social philosophy make any explicit mention of 'ideologies'. We are far more likely to encounter 'theories', 'accounts', or 'comprehensive doctrines', even when applied to what are clearly ideological constructions, such as 'political liberalism'. Key social-philosophical concepts such as democracy, authority, or rights are dealt with as if in a vacuum, removed from any ideological connotations or parsing they might have. It is as though social philosophy is embarrassed by ideology—with 'leftness' only one of several victims of this embarrassment.